TTGVA Constitution: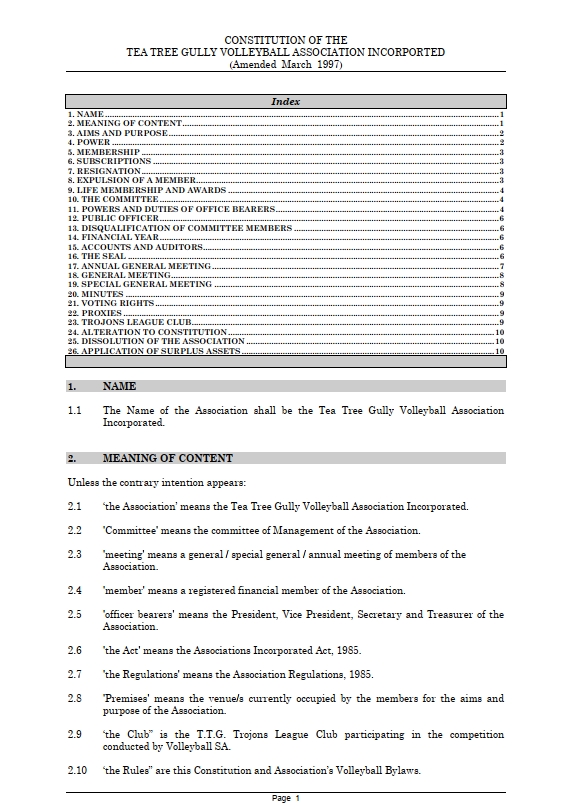 TTGVA is updating its Constitution - A BIG TASK WE WANT TO GET RIGHT THE FIRST TIME!
This is very important document that captures the PURPOSE and AIMS of the Association and how it applies to our Members.
Our current version was written back in 1997 and a lot has changed within the Association and this needs to be captured for the future generation who want to play with TTGVA.
Perhaps you would like to help us shape our future! Or perhaps you have experiences in creating such documents! Or perhaps you are just interested being a TTGVA Member!
WE ARE SEEKING YOUR HELP!
We want to make sure our Members are behinds us in the direction we are taken to update this document which has stood for a very long time but is now sadly out-of-date and needs a major rewrite.
If you would like to help, please contact our Arena Manager or any of the Committee. Any assistance would be greatly appreciated.