Tea Tree Gully Volleyball Association (TTGVA) Incorporated is a non-profit volunteer organisation that has been involved in the development and fostering social Volleyball in the North Eastern suburbs of Adelaide, South Australia since 1978.
The continued support and dedicated passion from our Arena Manager's over the years has made us one of the best organised social Volleyball Associations within South Australia.
Arena Manager
The Arena Manager is the public face between our members, our teams, our competitions and the TTGVA Committee. This role must ensure our member's Volleyball expectations and desired experiences are met whilst still achieving the overall objective success of the Association.
Our Arena Manager is the planner, operator and co-ordinator of our Volleyball Competitions ensuring their smooth operation on a day-by-day basis as well as across seasons throughout the year.
"Chad"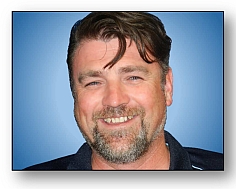 The TTGVA Committee and its members welcome Chad Wherry as our present Arena Manager.
Chad promotes and encourages the ideals and ethos of the Association, creating a friendly atmosphere that has become an integral part of our "Fitness, Friends and Fun" Volleyball community.
Chad is very approachable and is always willing to help answer any questions you may have about the Association, our Competitions or just about playing Volleyball at TTGVA.