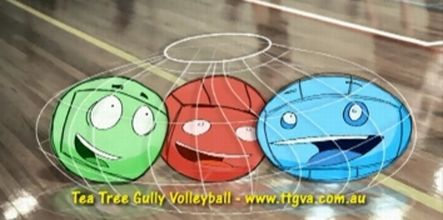 Started in 1978
The driving force behind the association was David O'Brien and Karl Richter, who at the time had been part of the team that formed the then North-East Hills Sporting Association, which had been formed to be a mixed association of sports, grouped together so as to have a more influential input and negotiating, strength when dealing with councils and government bodies.
They also played volleyball at St. Bernards, and were members of the St. Bernards Volleyball Association Committee. The formation of the Association became a reality when the Tea Tree Gully council announced they would be building two stadiums in 1978 for user groups in the North-Eastern Suburbs; One on the Lower North-East Road, Highbury was to be called "Turramurra", the other to be built on Kelly Road, Modbury was to be called "Burragah".
Together Dave and Karl approached Harry Knowles of the Tea Tree Gully Council to discuss using these new stadiums with the express object of expanding the game of volleyball in the North-East area. There was an alternative stadium called "Karadinga" but this was of limited use having only one court. During these discussions, it transpired that the council was going to organise and run "Turramurra" and that "Burragah" was to be primarily let out to self-organised clubs and associations.
Creation of Tea Tree Gully Volleyball Association (TTGVA)
Whilst perusing the floor plans, although there was three courts at "Turramurra", there was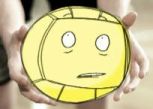 only one central court at "Burragah"; so David suggested that the council include two extra courts running crosswise in conjunction with the central court, which was incorporated in the final construction fit-out.
An inaugural meeting was held on the 13th February 1978 to establish the association, those who attended were Karl and David, Mark and Gail Norman, Teresa Smith, John Ling and Patricia O'Brien, and as a special guest Harry Knowles, from which a founding committee was elected, comprising of:
President - Karl Richter
Secretary - Dave O'Brien
Treasurer - Mark Norman
Committee - Teresa Smith, John Ling, Gail Norman, Patricia O'Brien
At this first meeting of the committee, the name "Tea Tree Gully Volleyball Association" was agreed to, although there was some pressure from the council and the North-East Hills Sporting Association, for it to be called the North-East Hills Volleyball Association.
First Games
The new association of TTGVA started advertising for interested volleyball players by way of posters and notices at various shopping centres and sporting stadiums.
The association was officially opened on 31st of March 1978 with an Exhibition Volleyball Game to invite new players.